Ben and I got into a discussion earlier in the semester about how we've both changed. And a great chunk of it is for the better. But because we're both in school, and surrounded by people that aren't us, we're picking up the mannerisms and behaviors of those other people. Me more than him. (I'm a people sponge.) And as we were talking, the story of the boiling water popped into mind.
The Campbell's soup (condensed) edition of this story is that a child had an anger outburst and the parent, boiling water on a stove, asked them to retrieve an egg, a carrot and coffee. Pouring three cups of boiling water, each of the items was placed in a separate cup for a few minutes. When asked what the foods had to do with the anger, the parent replied that the egg, which had started off soft and fragile, when placed in hot water, became hard and rigid. The carrot, while firm and strong at first, became pliable and easily enough cut down. But the coffee, the coffee changed the water itself.
This is, of course, the metaphor for dealing with hard times. You either become tough and hardened, soft and depleted or you change the situation altogether.
Unfortunately, law school was my hot water and I became an egg.
Last semester was all about me surviving the frying pan without jumping into the fire. I threw up walls, didn't let others in and became an all-around really oppressive force. I was so convinced that I needed to constantly prove my worth that I began to be, well, a bully. And I felt the change. I felt the words tumble out of my mouth the way bile does. I didn't seem to be able to stop myself. I had wanted so badly to prove that I could handle everything that I was actually proving exactly the opposite.
Thus the talk.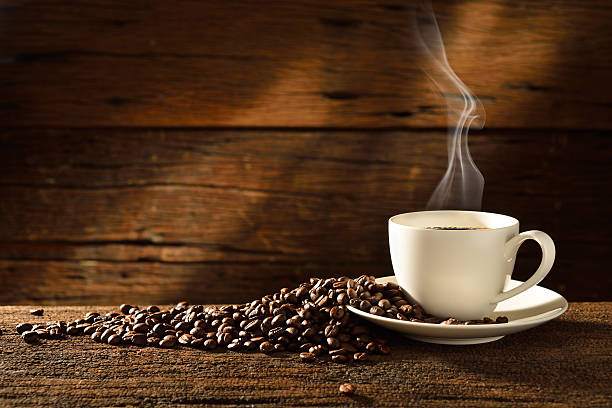 (Image from FreeImages.com)
Now, I don't know if it's possible to become coffee from an egg. But I've noticed the shift-just slightly-and I like it much more. I hold what I've deemed "Lunch Therapy" where other students come and we all sit and talk about what's bothering us while we eat lunch. I ask people about their day, their life, I take an interest. Not because I'm trying to change the climate of the school, but because that's who I am. Not the person who picks up on insecurities and jokes about them, but the person who cares too much. A couple people have really gotten into the idea, and I'm hoping that it will catch on, because it helps everyone focus on that self-care.
And I don't know why I thought that was a bad thing. Empathy was my style since high school-when I used to stay up all night and talk people down from suicide. People would call and text me and I'd sneak around my house to find a private place and listen. I've always created a safe space for people to help themselves heal. Why was I so unwilling to carry that trend?
Because I had wounds that needed healing too.
And that, friends, is the thing about self-care. If you don't keep up on it, if you put it to a back-burner for a while, you'll be notified really plainly that you're in trouble. And it's so much more than drinking water and getting sleep and social activities. It's the small, annoying things that make a huge difference. And for me, it was a void of validity. I needed something to make me feel worthy/respected/accepted/etc. And I thought that what I was doing was it, but I was wrong.
When I gave up facades for lent (for a religion I don't practice, no less), this was the journey I agreed to. Restructuring my life so that instead of a rotten egg, I'd get back to being the earthy, grounded, free-spirit, passionate, hurricane of a me.